Views expressed in this blog are solely the author's experience and opinions. They are not intended to speak for other or all queer-identified people.
Two years ago, almost to the day, I came to the beautiful conclusion that I am attracted to women. It was a moment alive with emotion and enlightenment - the dawn of a new day.
Hey, I took this picture!
Others might call it a panic attack (which may or may not have involved my head over my toilet, gasping for air).
It's been quite the journey, and those who know me know that I've changed along the way. I've also changed the language I use to identity myself.
I came out to my parents using not very eloquent language, essentially spitting out that I was "
s-s-something other than s-s-straight...even though I might never date a woman
."
A couple of years later I comfortably use the term lesbian. Somewhere along the line I claimed words like "bisexual" and "queer" to try to put a name to my...condition.
The summer before I came out, I expressed to my best friend that "
uhh...if sexuality really is a

spectrum

, maybe I'm somewhere on it...?
"
Her response? "Well, Kelsey, I guess I am too. I mean, I'm attracted to Angelina Jolie."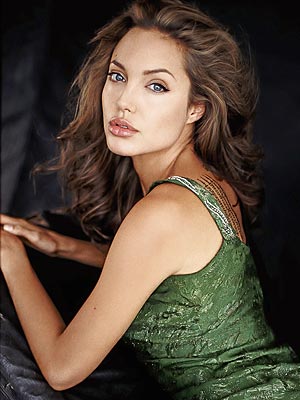 people.com
The point is that in two years I went from "so maybe I don't just like boys" to easily taking the "lesbian" descriptor.
Why is this?
There are a couple of reasons. First of all, as I will explain to anyone who asks, I've grown comfortable with the thought that chances are that I'll settle down with a woman, not a man. I can't guarantee that I will never date a man again, but listen folks. I dated 13 of them before I turned 22.
I tried really hard to be straight.
The more complicated reason that I've taken the fetching "L Word" title is that it's just freaking easier than trying to explain that I may or may not be somewhere on an imaginary spectrum.
I have a friend who identifies as bisexual, but lesbians always assume she's one of "the gays" and straight people always assume she sticks to dating men.
And the truth is, if you lined up every person in this planet, I would probably pick out many more women than men that I find attractive. But to be fair, I haven't seen every person in the world, so I can't say for sure.
But, if you read between the lines here, what I'm admitting is that I am sometimes attracted to men. (Collective gasp.)
Story time! When my girlfriend was first coming out (before we were dating), she said to me one day, "
But Kelsey! What if I come out to all of my family and then I end up marrying a man?
" And I said to her, "
Lisa, are you attracted to me?
" To which the obvious response is "
yes
." And I said, "
Then stop worrying about it.
"
But it's a legit fear, folks. I've spent the last two years coming out to people. That's a lot of time and effort.
I got drinks with a friend a few weeks ago, and we were talking about my lesbian-ship. (Yeah, that's a word.) And I explained this convoluted I-think-I'll-probably-be-with-a-woman-but-I-can't-guarantee-it business and that's when he said it. "
You're not even a real lesbian!
"
Well shit.
Is that true?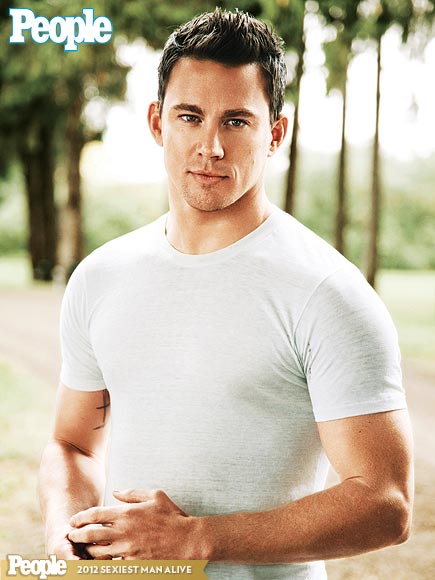 I'm not going to lie to you friends, I'm attracted to
the sexiest man alive
(which those closest to me either love or hate about me). I'm attracted to some men, sometimes. It happens occasionally.
So here I was, in the midst of another identity crisis - but I was much more mature about it this time, because this time I had a support system. So I talked to every queer identified person in the world and asked them what they thought. (What? You don't believe me? We have a listserv. There's a club. We talk.) And as I was waiting for all of their responses, I came to my own conclusion.
It's my own freaking identity! If I feel like lesbian is the word that fits me best, then I'm going to own it, damn it!
But it has left me with some questions. Why is it so freaking hard to be somewhere on the middle of a spectrum - whether homosexual or heterosexual, female or male, Democrat or Republican? What's with the black and white?
What's with the one word answers to open ended questions?
Back in the day when I was in college, I remember reading an article about a woman who identified as a lesbian and married a man. She continued to identify as a lesbian even after the wedding. At the time, I was puzzled by this, but recently I've come to realize the importance of having an identity to which to cling, regardless of who you marry.
But what's so wrong with calling yourself bisexual? Unfairly, maybe it's because of the stigma
bisexual
identified people have to deal with. Maybe it's because they are seen as indecisive or promiscuous. Maybe it's because there are assumptions on the part of some queer people and straight people alike that bisexuality doesn't exist. Or maybe, in this woman's case, she just felt her identity was a lesbian.
I'd like to say I live under the title of lesbian because it fits me perfectly, but I don't think that's true. I've chosen it because it is probably the word with which I most closely identify, but also because it gives me a group - a community I adore - to belong to. And maybe because it's easier than other options, easier than the gray, somewhere-on-the-spectrum explanation.
I'd love to hear your thoughts.
With love,
Kelsey